Celebrity News: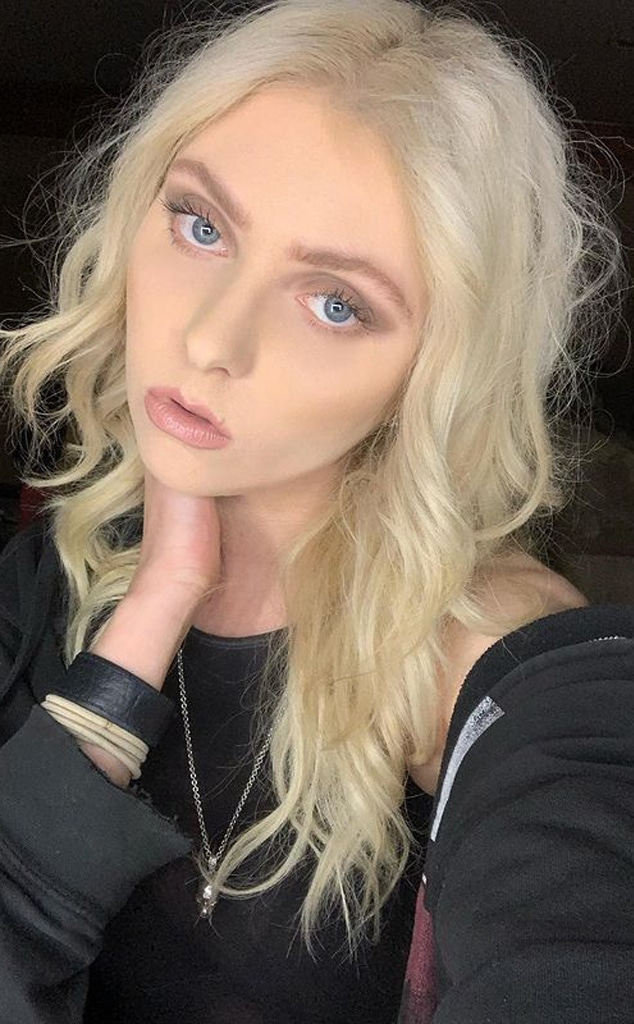 Instagram
Taylor Momsen is opening up about loss and the impact it had on her life.
In a recent interview with Metro.co.uk, the 27-year-old singer and Gossip Girl alum looked back at the deaths of her friends and fellow musicians Chris Cornell and Kato Khandwala and how their passings affected her.
Cornell was found dead inside of his Detroit hotel room in May 2017. The Soundgarden star was 52 years old. The Wayne County Medical Examiner later determined the cause of death to be suicide by hanging.
Momsen and her band, The Pretty Reckless, had been touring with Soundgarden at the time. "I woke up to the most, I don't even have words, devastating news that Chris had passed and it crushed me in a way that I can't explain and I was not prepared for as a person," she recalled to the outlet. "I wasn't in a good place mentally to be public. I cancelled touring; I went home."
While at home, Momsen attempted to process and heal from the loss. She began writing and making plans to head back to the studio. But then, less than a year later in April 2018, Khandwala died at the age of 47 following a motorcycle accident in California. Momsen considered the producer "a fifth member of the band" and her "best friend in the world."
"That was it," she continued, "my life felt like it was over and I went very down to this utterly dark hole of depression and substance abuse and I was a mess. I was living in this hole of darkness that I was not sure I would ever get out of. I wasn't sure if I wanted to. I had kind of given up on life, I'd given up on everything at that point—I wasn't sure if I wanted to make music again. I'd given up as a person. It was very dark."
However, Momsen said it was music that saved her. She told Metro.co.uk she turned to the bands that "have pulled me through my whole life" and began writing The Pretty Reckless' recent album, Death By Rock and Roll.
"I poured everything I had into this album," she added. "It sounds cliché but blood, sweat, tears. I was at the brink of death, and I had to make a decision at some point, which was death or move forward. And because of music I chose to move forward so this album very much feels like a rebirth."
Today, Momsen feels "better" but notes she doesn't think she'll "get over" or "move on" from the deaths of Cornell and Khandwala. 
"Those are wounds and those are scars that are going to live with me for the rest of my life," she explained in the interview. "I'm never going to get over it. It's never going to go away. As time goes on, and as you start to heal, you learn how to live with those wounds and how to live with that pain, and it just becomes a part of who you are."
Music has been Momsen's passion from an early age, leading her to step away from her career as an actress to form The Pretty Reckless when she was 14.
"The